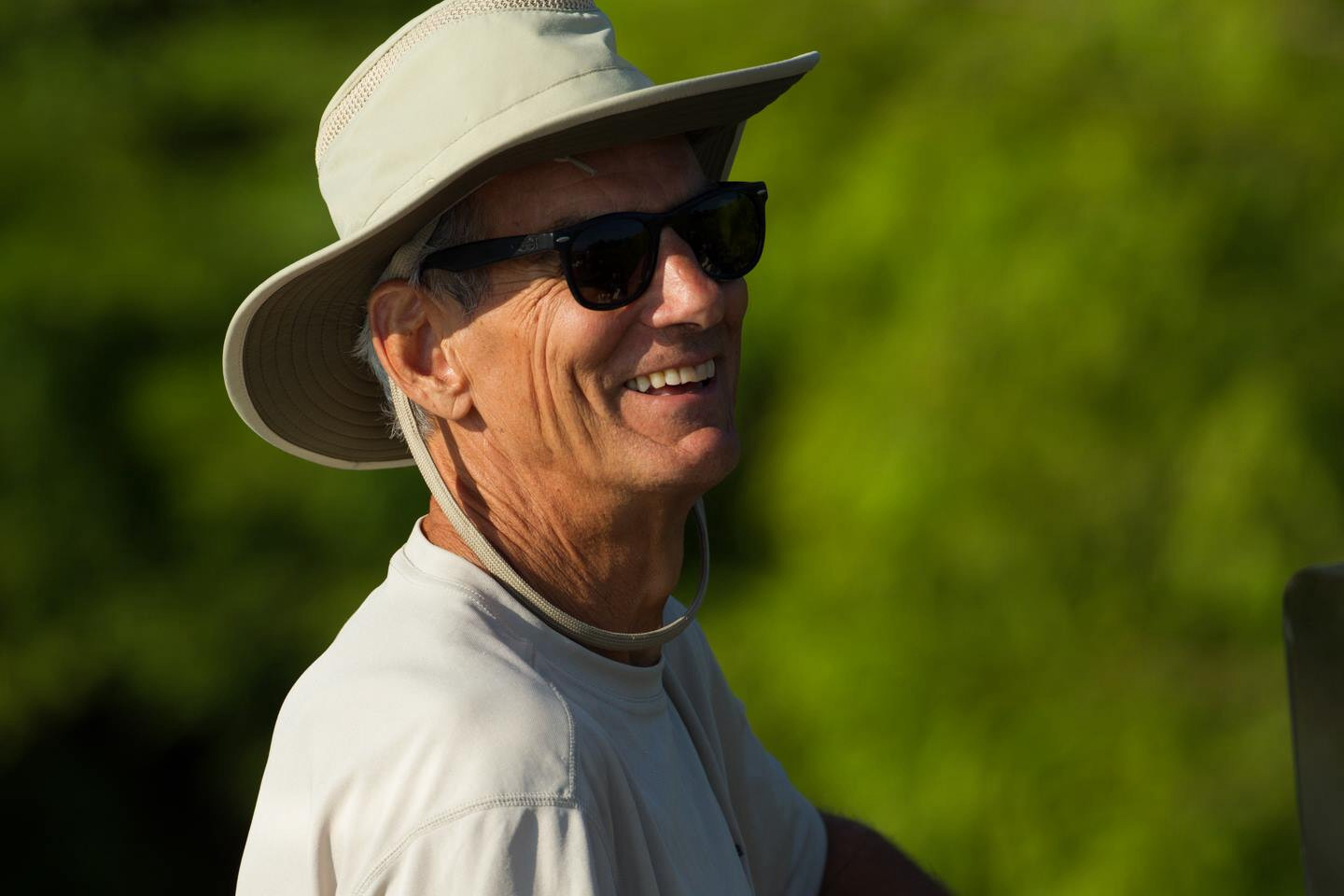 1102 Laudonniere Street Beaufort, SC 29902
843-524-3037
[email protected] horanphoto.com
Hours of Operation: Call Ahead
Category
Tour Guides and Operators
Features
Tours Available by Appointment Family Friendly
Rate Information
Standard Fee: $120 for public boat tours Private Tour Fees: (1) person $300 -1/2day, $550- 2 consecutive 1/2days Private Group tours: 3 hrs. for 2 people-$175 each, 3P-$133 each, 4P-$112.50 each, 5P- $98 each
Facility
Groups Welcome
Payment Options
Cash Amex Discover Mastercard Visa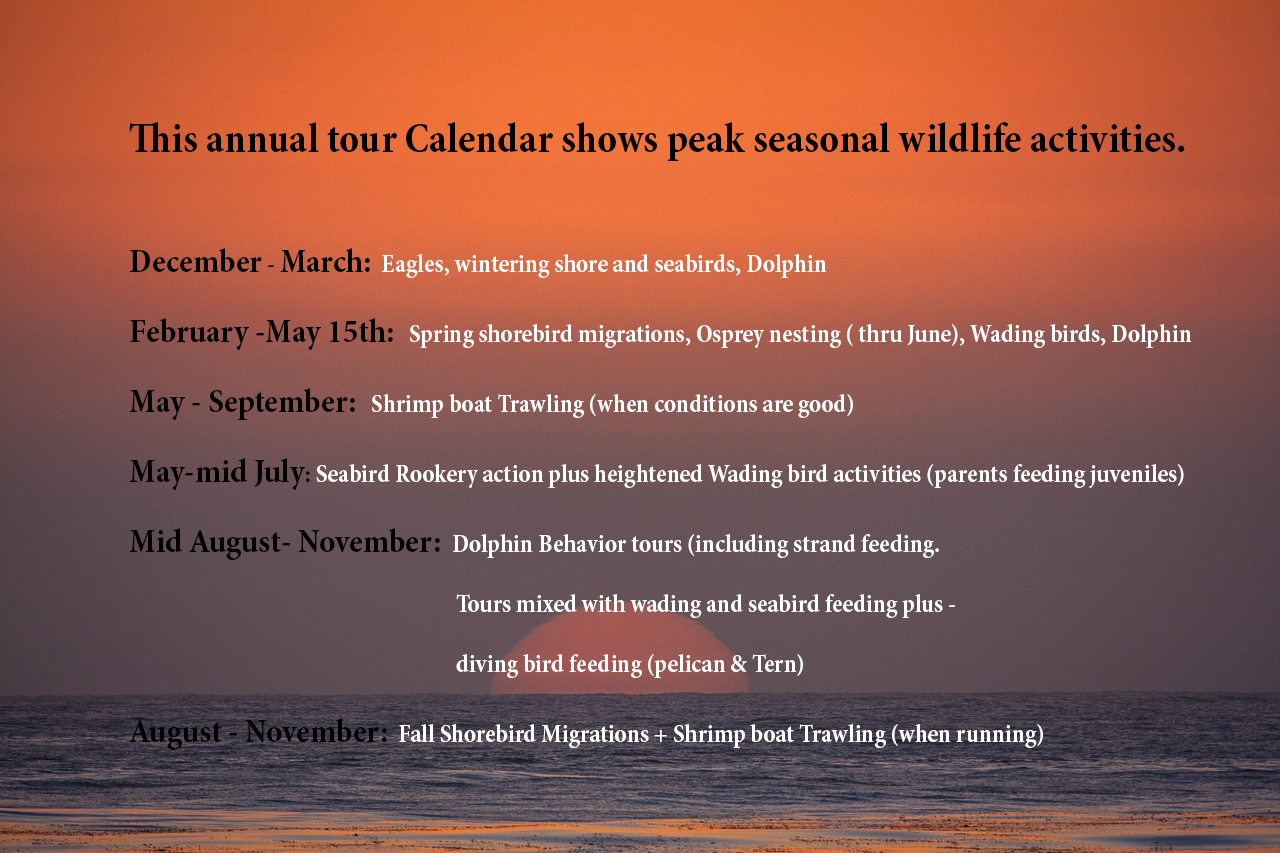 Eric Horan's information filled tours are open to photographers of all skill levels and birders or just nature lovers. You'll join him on a journey through the salt marshes and along pristine beaches of the barrier islands. Because he is also a master naturalist, Eric's tours become a lesson in not only wildlife photography, but also local natural history as well. All tours are designed with conservation at the forefront, not disturbing the natural behavior of wildlife while viewing and photographing the best activity of the season.
Boat tours are limited to small groups of five guests or less, enabling Eric to give his attention to all participants. Transportation is aboard his new 21ft Carolina Skiff during the first or last three hours of the day when the light is best. Custom trips can be arranged for kayaks, hiking, biking or driving tours. The coastal region offers an amazing range of wildlife viewing opportunities around the calendar year. See wading birds, sea birds, shore birds, birds of prey and a variety of other mammals while working the beaches, backwaters, maritime forest and salt marshes. Learn from a pro how to plan, what equipment to bring, how to dress, where and when to go. Photo and camera gear tips are shared en route, along with techniques for approaching wildlife. Bring your photo issues and questions with.
Trips are tailored for the season's best wildlife adventures. Winter (Dec-Feb) includes photographing eagles, the shorebird population and identifying many visiting waterfowl. Springtime (Mar-May) includes Osprey feeding, wading bird rookeries and spring migrations. Summer (Jun-Aug) includes shorebirds with summer plumage, Dolphin, seabirds and shrimp boat activity. Fall (Sep-Nov) will focus on Dolphins, deer, fall migrations, birds of prey, shrimp boat activity and color transition of the Lowcountry marshes.
Upcoming Events
Visit the seasonal tour calendar