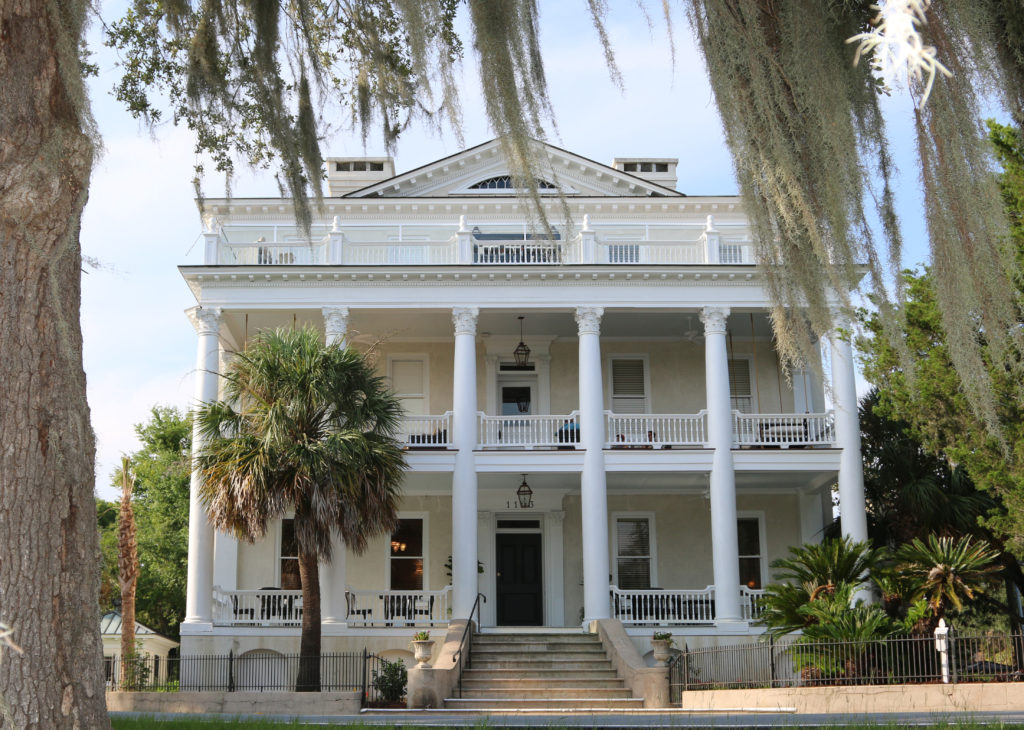 There is a reason Anchorage 1770 Inn has recently been named the Top Inn in America by Coastal Living, Southern Living and named one of the "52 Places to Go in 2016" by The New York Times. Whether you are a local or visiting from out of town – the Anchorage 1770 Inn is the perfect spot to experience Lowcountry living at its best!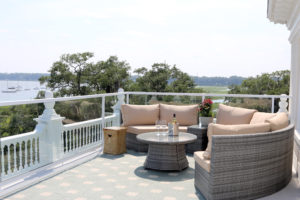 This dreamy four-story waterfront inn is full of character, amazing views, Lowcountry charm, romance and loads of personality with personal touches. Built in 1770, Anchorage 1770 Inn has a long history as part of the fabric of the Beaufort Historic District. Over the years the inn has served as a private residence, a hospital during the civil war, a tourist home, and as a restaurant. Today, this beautifully restored B&B offers locals and visitors the pleasure of the past — with all the luxuries of the 21st century.
In 2014, owners Frank and Amy Lesesne fell in love at first sight and purchased this "Queen of the Bay" – beginning the significant renovations we see today. Now the inn is complete with 15 bedrooms, 13 in-suite bathrooms, a commercial kitchen, an elevator and a top deck overlooking Beaufort's historical harbor & downtown. Amy and Frank pride themselves on providing the ultimate Lowcountry experience filled with as much luxury and adventure as each guest desires. Sip drinks on the sprawling upper deck, enjoy in-room massages, yoga on the front porch, historic carriage tours, gourmet fare and world class fishing – these are just a few opportunities you will have while visiting this historic inn. The inn even has two-dog friendly rooms – so you won't have to leave your best bud at home!
Each room is unique, with details ranging from four-poster beds, to stunning fireplaces and expansive hand-painted ceilings. If you're looking for some casual reading, the history of the mansion is a fascinating series in itself… a classically elegant historic small-town vacation and a nature-lovers paradise all in one. Guests of this fabulous Lowcountry retreat will experience the absolute perfect balance of the urban and natural pleasures of this historic town.
While at the Anchorage, don't forget to dine at The Ribaut Social Club, a fine dining and social space for Beaufort locals and visitors to mingle over cocktails and innovative regional cuisine. Originally established in 1891, this club once hosted performances, grand parties, dances and even some gambling! Every dish tells a story of the Lowcountry. Be sure to try their refreshing chilled cucumber and dill soup – a perfect dish to escape the summer heat!
Insider tip: Don't miss the nightly happy hour up on the mansion's top deck, with sunset views over the Beaufort River and cold refreshing cocktails!